Published on : 21/02/2018
Cofidis, the partner
---
Since 1982, Cofidis has been putting all its know-how in the sale of distance credit solutions at the service of its customers. Personal loans, revolving credit, credit repurchase, but also insurance products and mobile phone services are now offered in order to best meet the needs of each customer.
More than 800 advisers based in the North of France put their professionalism and enthusiasm at the service of more than 2 million customers.
Since 1997, Cofidis group established itself as one of the oldest professional cycling sponsors. The firm chose the cycling, a popular sport, which conveys values of bravery, of surpassing yourself, and team spirit. "For a new rider, wear this famed jersey is a source of pride", assures Elia Viviani. But Cofidis's commitment in the discipline exceeds the professional team. In this way, the group's subsidiaries, everywhere in Europa, support some races and events linked to cycling all over the year, like the Vuelta (Spain), the Tour of Algarve (Portugal) and the Tour of Poland.
Cofidis also contributes to the commercial dynamism of retail chains and e-commerce sites thanks to high-performance, tailor-made solutions in terms of payment facilities: 4-star card, Fraxio, payment in 3 instalments by bank card or 1euro.com offered by numerous e-merchant partners.
Cofidis currently manages over 4.5 billion euros in outstandings and employs 1,532 people in France.
It was in 1997 and through the sponsorship of a cycling team that the Cofidis brand sought to develop its reputation among the general public.
The brand chose cycling, a popular sport that conveys values of courage, surpassing oneself and team spirit.
For 22 years, Cofidis has been bringing these values and the strong parallels that exist between its business as a distance credit vendor and its cycling team to life for its public and its employees.
Thanks to this investment, in just a few years, the Cofidis brand has become known to the general public and now enjoys a strong reputation.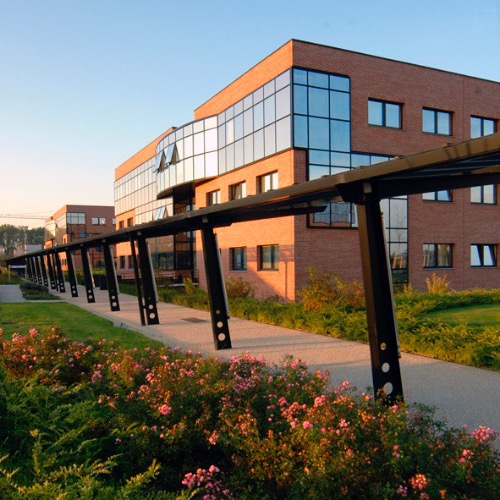 Employees are proud of their caravan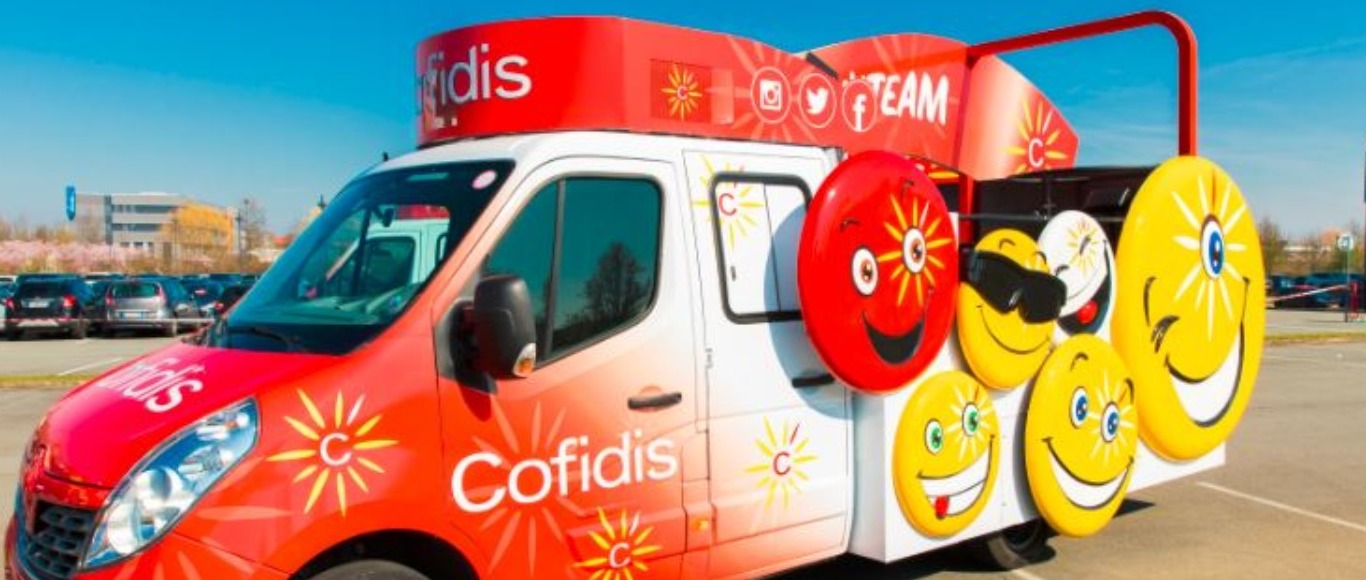 The caravan show during Tour de France was created in 1930 and took place every year before the official race. For Cofidis company which never met clients physically, it's a great way to finally meet them and create a real and human relationship.
True emblems of the brand, the 2 caravan cars travel nearly 9,000 km each year with cofidis employees on board, since the beginning.
THE PUBLICITY CARAVAN : PASSION ON THE ROADSIDE
CATHY DELAPORTE
Responsible of the guarantee and affinity development, Tour de France 2019 : "an extraordinary benevolence"
"It was memorable, unique, magic. It is an out-of-the-ordinary adventure. Inside the team, there is an extraordinary kind of benevolence, a really strong symbiosis between us. We share it with the public on the roadside, these are exceptional memories. We almost feel like artists, we are idolized, supported. Before being part of this event, we told me about the caravan's blues and it is finally not a myth. When we never lived it, we can't know how much intense and strong it is".
JÉRÉMY BATTEUR,
Client advisors at the acceptance of partnerships,
Tour de France 2003 and 2016
"So many memories"
"When we are a cycling fan, and when we love taking our bike and regularly riding, we can't have a better dream than working for a cycling team's sponsor. I had the chance to be part of the publicity cavalcade on two occasions. We feel so many things, we have so many memories of this adventure ! On the road of the Tour, we live the things at 300% to convey a good image, dynamic, young and smiley to our clients, our partners and the fans on the roadside. It is an exceptional experience to live."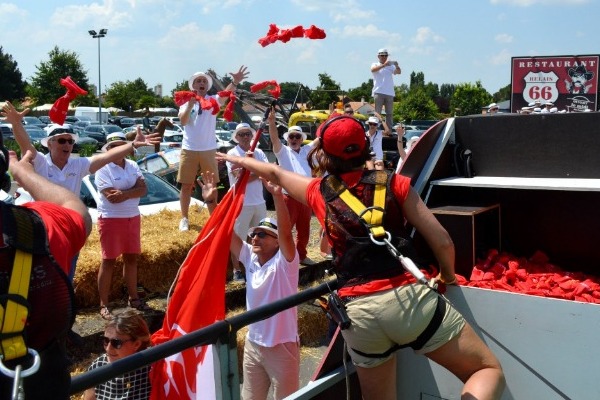 Cycling has always been part of the history that links employees to their company.
Some of them have become true ambassadors and wear the colours of Cofidis and the team on the roadside of the greatest French races: Paris-Roubaix, the 4 Days of Dunkirk, the Grand Prix of Denain...
COFIDIS « Customer Service of the Year 2020»
For the 7th consecutive year, Cofidis has been elected Customer Service of the Year 2020* in the Credit Organization category. This trophy is a great source of pride for all our teams and our 800 advisors based in the North of France who work hard every day to meet our customers' expectations. This award, also approved by our customers, is a testament to our quality of service and long-term support. We were certified in 2012, 2014, 2015, 2016, 2017, 2018 and 2019.
*Catégorie Organisme de crédit – Étude BVA Group – Viséo CI - mai à juillet 2019 – Plus d'infos sur escda.fr.
Le GROUPE COFIDIS PARTICIPATIONS
Through Cofidis, Créatis, monabanq and Sofemo, the Cofidis Participations Group designs, sells and manages a wide range of financial services, such as consumer credit, payment solutions and banking services (current accounts, savings, online stock exchange and investments).
The Cofidis Participations Group brings together 5 brands specialising in the sale of financial products and services:
- Cofidis: The European specialist in distance credit,
- Créatis: The French leader in debt consolidation by broker,
- Monabanq: Online banking, the new generation,
- Sofemo : Specialist in point-of-sale financing,
- Synergie: Synergie is a European Economic Interest Grouping (EEIG), bringing together a number of cross-cutting and support functions, at the service of its member companies.
The COFIDIS Participations Group has a solid shareholder base: Crédit Mutuel, its majority shareholder, and Argosyn, which brings together the BtoB e-commerce and financial activities.
Crédit Mutuel, with its subsidiary CIC, is a major player in retail banking with more than 5,920 points of sale worldwide.
The Caisses de Crédit Mutuel, owned by the member customers, control Banque Fédérative du Crédit Mutuel, the Group's holding company which holds the capital of the French and foreign subsidiaries (consumer credit, insurance, leasing, development capital, IT, telephony, etc.), and operates on the international financial markets to ensure the refinancing of all the Group's entities.
The Cofidis concept developed internationally with the opening in Belgium and Latin Europe in the 1990s, then in Central Europe in the 2000s.
Today, the Cofidis Participations Group is established in 8 European countries via the Cofidis company: France, Belgium, Spain, Italy, Portugal, Czech Republic, Hungary and Slovakia, then Poland.