Published on : 02/13/2023
A TEAM WITH STRONG COMMITMENTS Like Cofidis, the cycling team is committed to inclusion and sustainable development. Handisport team, partnerships with numerous associations, eco-responsible actions.... The evidence is numerous!
---
A RELAY RACE WITH THE ANAÏS FOUNDATION
On Thursday, June 23, 2022, for the Olympic World Disability Day, the Anais Foundation, which works for the professional integration of people with disabilities, organized the event "Your turn" and an exceptional collective challenge: to set the world record for the longest track relay in adapted cycling! It is quite natural that the Cofidis team, which has a disabled team since 2009, joined this event.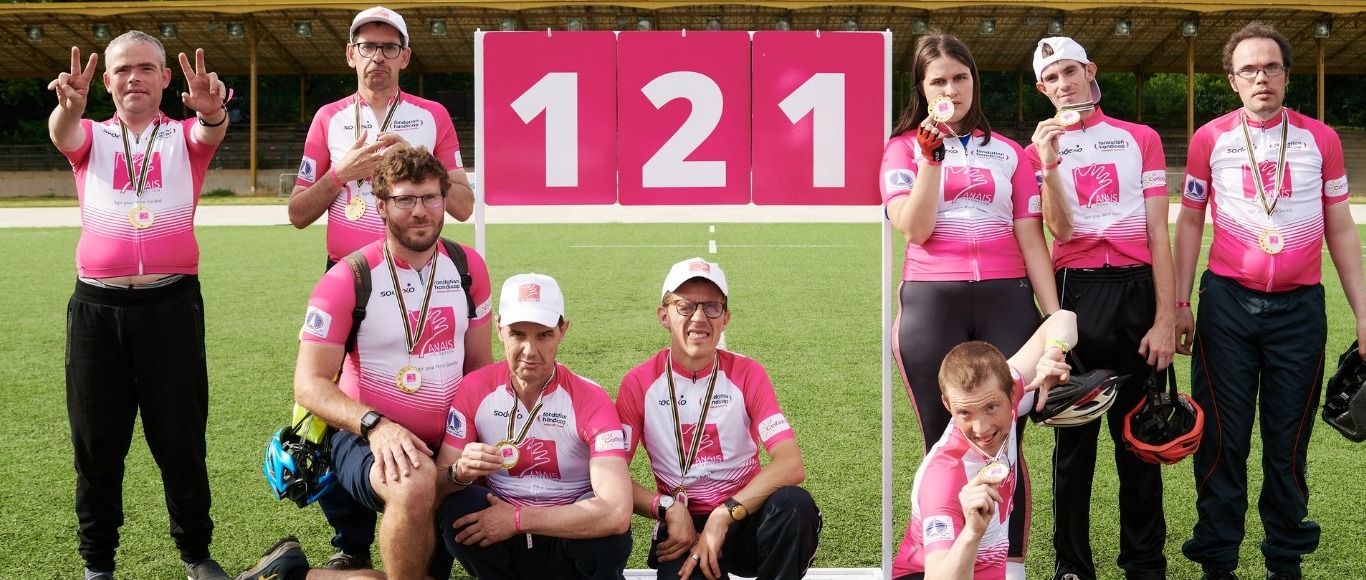 ---
THE DIGESTSCIENCE AMBASSADORS
For the past 3 years, Cofidis has been a partner of the Ptit's Ambassadors. This association, which fights against Crohn's disease, wishes to raise funds to develop and finance medical research. In order to raise awareness of the disease, 9 young cyclists aged 13 to 14, affected by digestive diseases, ride the last 60 kilometers of 8 official stages of the Tour de France every year.
At the heart of this cause, an exceptional and emblematic sponsor: Cédric Vasseur; manager of our team and ambassador of the Team DigestScience foundation!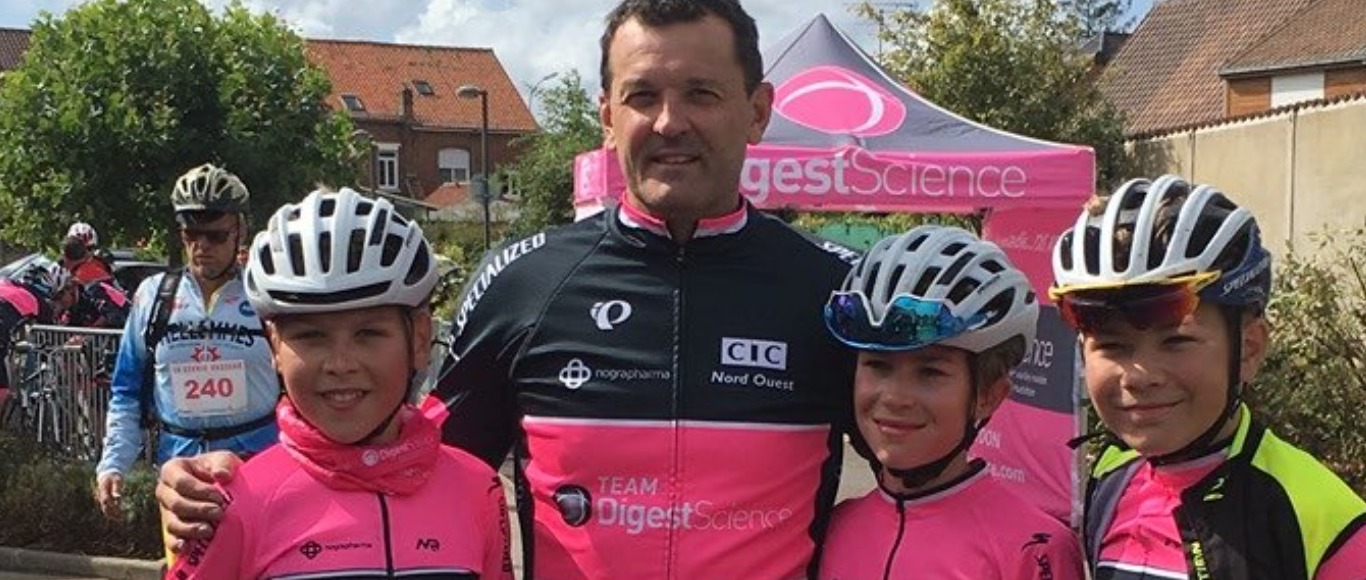 ---
Paris-Roubaix Juniors: one more commitment for young people
Like Cofidis, the Team believes in the talents of young people and is committed to developing their potential: At Cofidis Group, every year, more than 100 work-study students join the company. Within the team, we regularly welcome young cyclists (Victor Laffay, Axel Zingle...)
This is why the Team is committed to the organizers of Paris-Roubaix Juniors, the national race for 17/18 year olds, which helps reveal the future professionals of the discipline.
It was also an obvious choice for Cofidis, a company from the North of France, to support a race that is emblematic for the region.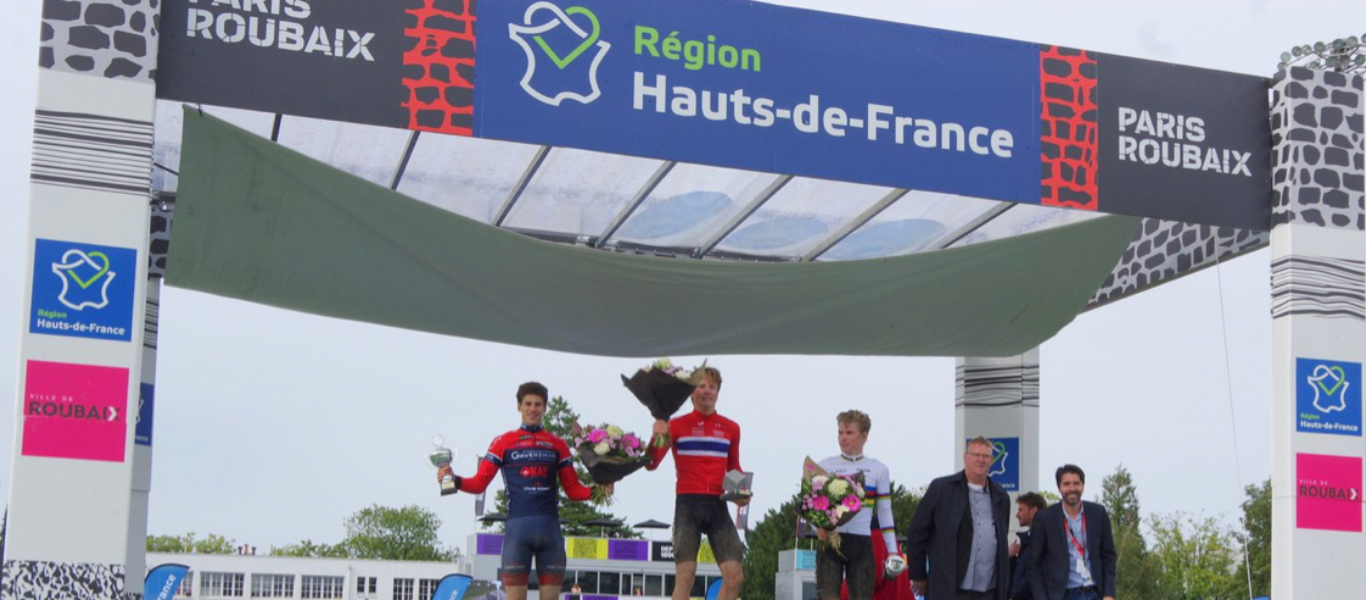 ---
Concrete actions for sustainable development
Aligned with Cofidis, which will soon become a company with a mission and which is committed to protecting the planet, the Cofidis team also acts on this theme:
Signature of the UCI's climate action charter
Biodegradable bottles
Production of the riders' clothing in France
Eco-responsible goodies, 100% made in Europe and without plastic
Hybrid caravan support vehicle
Suppression of the vehicle dedicated to the communication team
Partnership with Wings of the Ocean and Reforest Action
To come:
Calculation of the team's 2022 carbon footprint
Progressive switch of the vehicles to hybrid / electric
Tires recycled by the association La Vie est Belt