Published on : 06/28/2022
One month before the Tour de France, the Cofidis team will compete in one of the most prestigious stage races on the circuit: the Giro starting next Thursday. The six riders selected have the talent and the desire to shine, whatever the terrain. Here are some explanations.
---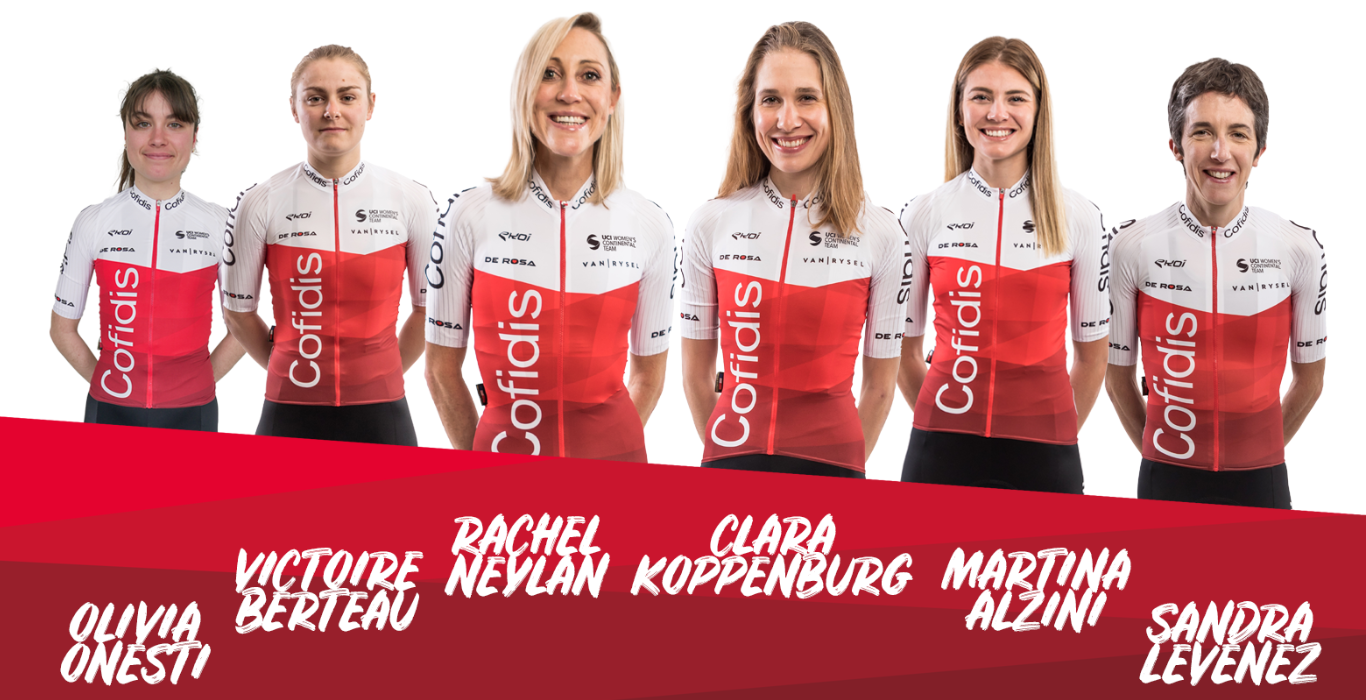 To each his own prestigious stage race. While the Tour de France starts this Friday from Copenhagen, another front will be closely watched: the women's Giro, which starts this Thursday and runs until Sunday 10 July. The event, which will be broadcast in 160 countries around the world, will take in Sardinia and then head north (Emilia-Romagna, Lombardy, Trentino and Veneto) before a summit finish at the Passo Maniva mountain.
A team rich in talent
To meet this challenge, the first Grand Tour in the history of Cofidis, the team will revolve around its leader, Clara Koppenburg (26). 4th in her national championships last Sunday, she recently distinguished herself by taking 2nd place in the CIC Mont-Ventoux Dénivelé Challenge. The team will be able to count on the experience of Australian Rachel Neylan (40) and Sandra Levenez (43).
In the sprint finishes or the stages for puncheuses, Cofidis will not lack arguments. Italian Martina Alzini (26), winner of a stage at the Bretagne Ladies Tour, and French riders Victoire Berteau (21, best French rider at Paris-Roubaix) and Olivia Onesti (18) will try to do well. They will give their all to write a new page in the history of Cofidis with panache
THEY SAID
Clara Koppenburg:
"We have a very complementary team. I am convinced that we can both aim for a good place in the overall classification and fight for opportunities and stage victories. Personally, I hope to be in the places of honour in the general classification but we know that everything can go very fast in a big Tour. There is a very good atmosphere in the team and even if we can still improve, we all help each other and fight for each other. We are on the right track!
Gaël Le Bellec, Sports Director:
"Our objective is to get our bearings on the first major Tour in the history of Cofidis, both in terms of sport and logistics and recovery. This will be essential in view of the Tour de France Women with Zwift. We will try to be a player, to be at the front and to aim for stage victories even if Clara has ambitions for the general classification. We saw at the Tour de Suisse that the team can compete with the UCI World Tour teams. If we can compete with them and play a leading role, it will be a great operation.